A fuel-laden tanker fell Wednesday morning at the Onipanu Bus Stop on Ikorodu Road, sending commuters scampering for safety.
The crash has led to a serious traffic jam on the road leading inward Palmgrove.
Information gathered showed that several persons thronged to the scene of the crash, armed with jerrycans, with the aim of scooping fuel from the fallen tanker.
Photos shared on social media showed emergency responders were already at the scene of the incident to prevent a fire incident.
See photos from the tanker incident…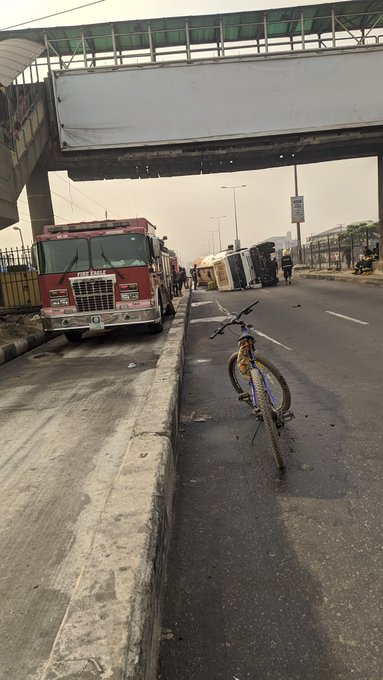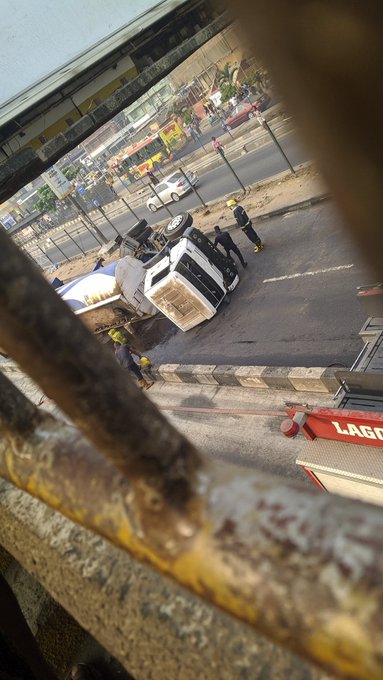 Let us know
Receive Alerts on: Whatsapp: +2348022417409 facebook: @SafetyRecordNG Twitter: @SafetyRecordNG, Share your story with us: SMS: +2348022417409, Whatsapp: +2348022417409, Email: Report@safetyrecordng.com